The Annual Ride of the Patriots® to Rolling Thunder® was blessed with great people and great weather. Nearly 5000 motorcycles joined the Ride of the Patriots this year to remember and honor those in uniform who serve bravely to protect our nation and our liberty. We then went on to join with the 400,000+ Rolling Thunder riders who came to the Pentagon to honor our veterans and remember those lost or missing soldiers from our nation's conflicts. We were especially proud to honor our nations heroes in the way that only we can. These heroes represent all of their fellow soldiers, sailors, airmen, marines, coast guardsmen, fire fighters, rescue personnel and law enforcement officers and made the event especially memorable for all of us. Riders came from all over the United States and Canada to participate in the Ride of the Patriots and, most importantly to pay tribute and remember. It was a pleasure to have you with us.
The ongoing military operations abroad underscore the debt of gratitude we owe those men and women in uniform who serve everyday and put their lives and limbs at risk to protect and help in times of crisis. Those who have lost life and limb are especially remembered. Less publicized but no less appreciated is the sacrifice and service of our uniformed first responders. Your participation in the Ride of the Patriots as well as Rolling Thunder made a statement to the community, our nation and the world that WE WILL NEVER FORGET those who have served, those missing and those who have fallen.
The Ride of the Patriots event would not happen if it were not for Rolling Thunder. They continue to fight for our servicemen and women on many issues. Their advocacy for all veterans is very worthy of our support. They invite and we encourage your continued support of Rolling Thunder.
Our hope is that the Ride of the Patriots has and will continue to provide our community an opportunity to participate and honor our veterans and first responders.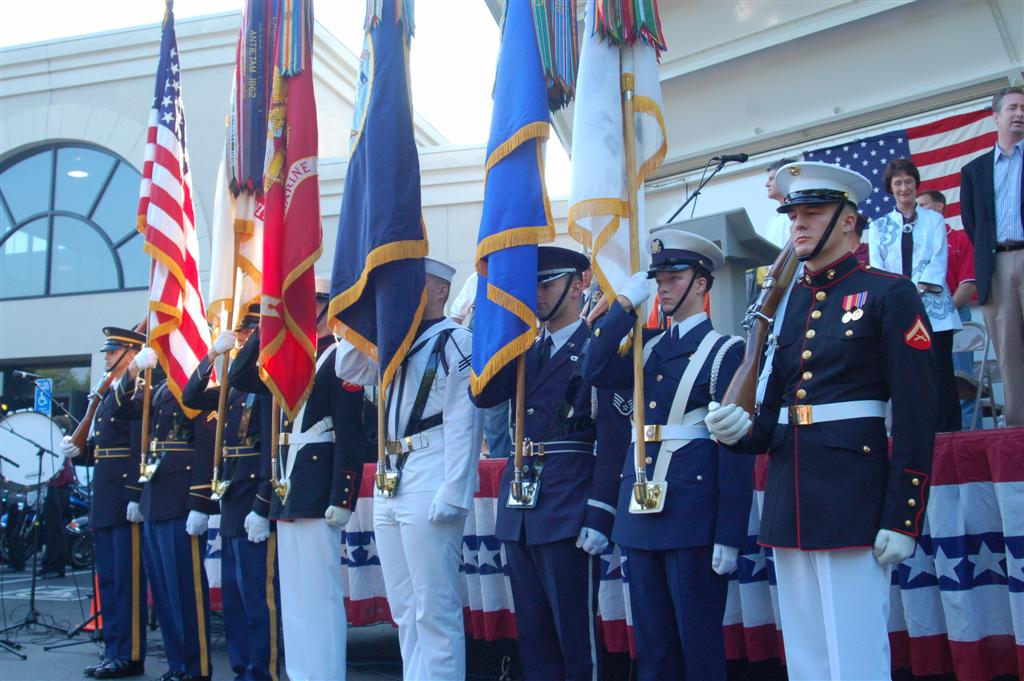 With the help of our local Police Motor Squads, the event also provides an organized staging area and safe trip to the Pentagon and Rolling Thunder. The Ride of the Patriots has become the signature event for the Fairfax VA Chapter, Harley Owners Group and Patriot Harley-Davidson and we hope it will continue to serve our veterans and the community for many years to come.